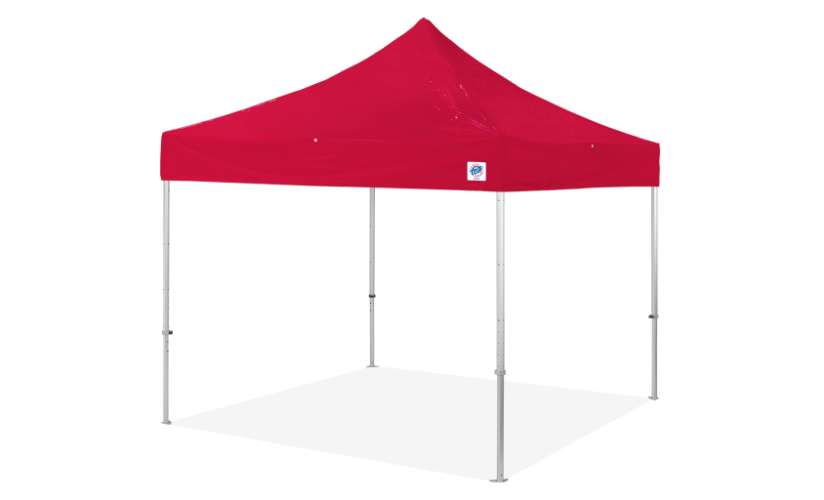 Keep Your Tent Looking Brand New This Summer Season
Summer is here with us, and that could only mean one thing – everyone is getting ready for outdoor summer activities.
Are you ready? Being ready, in this case, means that you have a canopy tent that is clean and well maintained to take you through the entire summer season.
It can be so inconvenient when planning a camping trip only to realize that your tent isn't in good shape. It could be torn, leaking, or even too dirty such that you are risking the health of your loved ones.
Taking care of your canopy tent by cleaning it appropriately both when using and after use, keeping it waterproof, and storing it as required can enhance its durability.
Keep reading to find out how you can keep your canopy tent clean this summer season.
Simple Maintenance Tips for Your Canopy Tent
Keeping your tent well maintained is as easy as knowing how to clean it before, during, and after use and how to keep it waterproof and store it appropriately. Whether you are going camping or have a tent for outdoor use within your home, here are simple tips to keep it clean and in good shape for long:
Lay down a tarp under the tent
There are a lot of things that can happen to your tent when camping. For example, water and mud can seep through, and it can as well suffer a puncture. Putting a tarp under the tent reduces the possibility of water and soil seeping in. Additionally, the tarp will keep the tent protected from punctures.
Keep Dirt Away from the Tent
Have you ever slept in a dirty tent? When camping, you should keep dirt away from the tent. Usually, your feet and shoes can quickly bring dirt into your tent. Placing a towel by the entrance will make it easy to clean the shoes and feet before entering the shelter tent.
Clean Your Popup Tent Before and After Use
Your canopy tent will end up dirty, just like most items. You cannot help it, but this doesn't mean you keep the tent dirty. Instead, wipe down your popup tent top with a wet cloth and let it air dry.
Keep the Shelter Fabric Clean
Keep your shelter tent fabric clean with a piece of cloth, soap, and warm water. Use a piece of cloth and enough soap to clean the canopy tent. Make sure that it is well stretched out and off the ground for maximum results. Once clean, place it outdoors to dry. Ensure that you hang it out where there is a free flow of air and enough sunlight to avoid the growth of mildew and molds.
Clean the Popup Tent Frame Clean
The frame, just like the popup tent top, needs cleaning too. Start by setting up the frame by extending all the parts. Make sure that there are no loose screws, bolts, or fasteners.
The choice of your cleaning materials depends entirely on the material used to make the frame. Most frames are made from aluminum or steel. If this is the case with your shelter frame, use a bristle brush, water, and dish soap to clean it. Leave the frame in the sun to dry before storing it.
Store Your Canopy Tent Properly
The best practice is to store the tent well after every use – it helps enhance the tent's longevity. The best approach to storing canopy tents is by using carry bags. Make sure to keep a canopy tent inside the bag when it is completely dry so as not to develop molds and mildews.
E-Z UP offers roller bags to help store your tents safely. In addition, these bags are ideal for transporting your tents from one place to another.
Replace the Tent Top Regularly
The efficiency of your tent – whether you are using it for beach outings, outdoor events, or camping – depends mainly on the quality of the tent top. Given that canopy tops are exposed to harsh weather most of the time, the tops tend to wear out. So it's logical to replace them often to get full service from the tent.
There is no specific time that is opportune to replace your tent's top. However, if you have not used your tent for more than a year, you should opt for shelter replacement tops. E-Z UP offers replacement tent tops for people looking to update their tents but have not used them for the past year.
Keep Your Tent Waterproof
The primary reason for having a tent is to protect you against harsh weather such as sun and rain. You may have a clean canopy tent, but you also need to ensure it is waterproof. If it isn't, it would be impossible to prevent water from seeping through.
So, how do you keep your tent waterproof?
Apply seam sealer to keep moisture from seeping through the tent. Seam sealers are readily available in the market, especially in places like home improvement stores. In case your tent is beyond salvage, consider the waterproof shelter tent from E-Z UP.
Final Thoughts
If you are the type that thinks about their canopy tents only when it starts getting hot, you need to rethink your tent maintenance approaches. Taking proper care of your canopy comes with numerous benefits.
A well-maintained canopy tent will offer you enough service for several years, hence saving you the need to buy a tent every time you want to go camping, beach outing, or host an outdoor event.
Get in touch with E-Z UP, a full-service commercial printer of various custom promotional products and canopy tent maker, for waterproof and durable replacement shelter tops! We offer premium shelter tents and replacement tent tops that you cannot find in any other store. Besides, we boast of outstanding domestic-based customer service.