Up to 50% OFF End of Season Closeout Sale
Enjoy up to 50% OFF closeouts while they last. Season-end savings, just for you! No promo code necessary to save up to 50% off on select E-Z UP® products on ezup.com. Discount taken off of MSRP. Offer expires 09/26/23. Not valid with any other offers or discounts.
FREE SHIPPING on all orders $199+
FREE Shipping Via Ground Online orders only. Here's how:
Add up to 10 items to the shopping cart
Proceed to checkout
Add your billing/shipping address
Select the FREE Ground Shipping option
Select Payment option
Select Place Order
Professional Grade
Waterproof Vinyl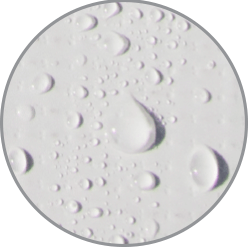 E-Z UP Endeavor™ Vinyl Shelter is waterproof-sealed for all-weather protection. If you are hosting an event or camping in inclement weather, you know how vital your tent is in keeping you warm, dry, and protected.
California Fire
Certified Flame Retardant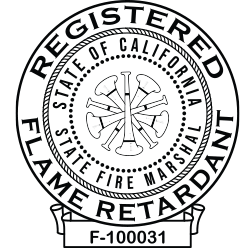 Heat welded seams sealed for waterproof protection, this premium shelter is durable enough for all weather conditions.
E-Z UP Endeavor™ Vinyl Shelter has been waterproofed to ensure you stay dry and warm when a sudden rainstorm strikes while you are enjoying the outdoors. The benefits that come with traveling with the E-Z UP Endeavor™ Vinyl Shelter include:
Keeps you and your gear dry: Under the reliable cover of the vinyl shelter, you have to put aside worries of getting wet- or your gear getting wet. Whether you are camping in a tropical rainforest or by the shores of the ocean, this unit will offer adequate coverage and warmth. You can sleep easy at night and through any storm knowing you have a sturdy shelter that won't leak to ruin your valuable possessions.
Protection against all moisture: Unlike standard options in the market, the E-Z UP Endeavor Vinyl is designed to handle water in various forms- from morning dew, light showers, heavy rainfall, and stormy showers. Notably, the tent will also keep you dry from ground moisture like run-off water
Sturdy in bad weather: The E-Z UP Endeavor Vinyl is designed with unique features that make it sturdier to withstand inclement weather. They offer adequate protection from all elements that come with significant rain, such as wind, mud, and humidity.
E-Z UP Endeavor™ Vinyl Shelter is also a fire-certified flame retardant tent that meets the CPAI and NFPA Fire-Resistance requirements. Notably, when you are out camping, the presence of flames from campfires, lanterns, stoves can be a cause of concern. However, with this unit, you can enjoy the peace of mind provided by knowing your tent has been treated with fireproofing. Essentially, during the weaving of the tent, flame retardants are applied to prevent or slow the spread of fire in potentially flammable materials. The additives are the most effective treatments that guarantee your tents meet regulatory flammability requirements outlined in the Tent Flammability Standard (CPAI-84).
CA State Fire Marshal Flame Retardant
The California State Fire Marshal Flame Retardant a certification that comes with the E-Z UP Vinyl Shelter. In the past, there has been a rising concern about the use of fame retardant chemicals that could be harmful to your health. In California, the office of the State Fire Marshal staff issues certificates of registration for approved flame retardant chemicals. This means that we only use approved and registered flame-retardant chemicals to treat tent fabrics. The substances are first subjected to laboratory testing and must satisfactorily demonstrate their flame-retardant capabilities and safety.
Premium High Quality Waterproof Vinyl
Cold and Crack Resistant Up to –40˚
ABOUT OUR ENDEAVOR™ VINYL SHELTER
Protect yourself from the outdoor elements with the Endeavor™ Vinyl Shelter. Our strongest and most robust canopy now comes with a professional grade vinyl top. Ideal for food service, industrial, rental and event industries for short term or extended use. Own your outdoor space with this heavy duty, high performing canopy.
E-Z UP Endeavor™ Vinyl Shelter Key Features and Benefits
UV 50+ Sun Protection
An ideal tent could be the difference between getting sunburned and staying comfortable. Ultraviolet Protection Factor (UPF) rate indicates how much the fabric absorbs the sun's UV radiation on any given day. The E-Z Endeavor shelter boasts an impressive UPF rating of 50, which means that it only lets 1/50th of the sun's UV radiation through it. Ideally, our shelter is designed to reduce skin exposure to UV radiation by over 50 times (98% UV block).
Mold and Mildew Resistant
When you think of mold and mildew, you probably restrict them to wet and cold places. However, all types of fungi can grow on any surface, including tent fabrics. Mold and mildew will not only damage your tent, but they can also be hazardous to your health. Using mold and mildew-resistant tents can offer an added layer of protection. The E-Z UP Endeavor™ Vinyl Shelter is equipped with various features that help combat mold and mildew growth.
The Premier Vendor for Waterproof and Fire Retardant Shelters
Whether you are planning tailgate parties, beach trips, family camping activities, or food festivals, you can rely on E-Z UP Endeavor™ Vinyl Shelter to offer reliable protection and comfort that makes your outing a memorable one.
Other notable features include:

Premium High-Quality Waterproof Vinyl
Heat Sealed Overlapping Seams to Prevent Leaks
Cold and Crack Resistant Up to -40˚
Mold and Mildew Resistant
Reinforced Corners-Greater Durability and Longer Lasting
Bolt-on Top for Added Protection and Support
Contact Us For Orders & Inquiries
Call
Mon-Fri / 7:00am–4:30pm PT
Chat
Chat Now
Mon-Fri / 7:00am–4:30pm PT
We take your privacy seriously. To learn more about how we handle your personal information, please read our Privacy Policy.