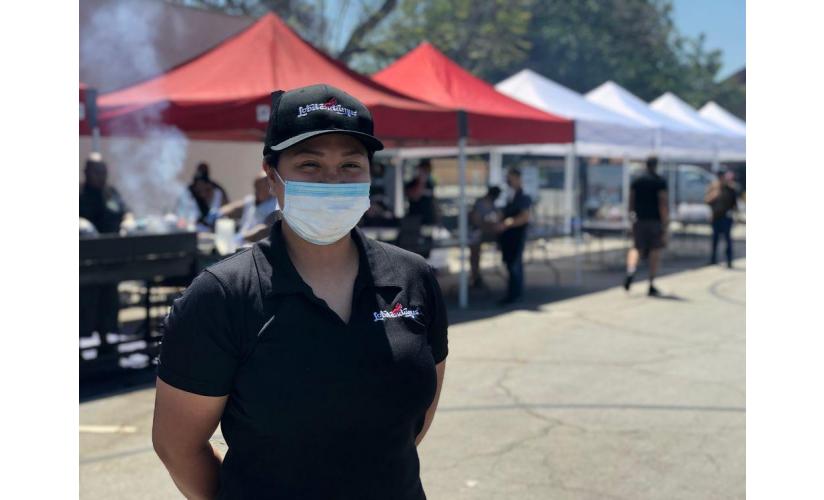 E-Z UP'S SMALL BUSINESS RESTART PROGRAM – CUSTOMER SPOTLIGHT
Lobsterdamus, a Southern California based pop-up restaurant started in 2014 and quickly became a favorite among those exploring the exploding culinary scene of Los Angeles. Regulars quickly got used to passersby asking if they could IG photos of a stranger's dinner, all too often the sizzling "Lobster Nest", easily their most popular dish – mesquite-grilled Maine Lobster over a bed of garlic noodles.
There were many reasons for the founders of Lobsterdamus to be optimistic. That was until the coronavirus began to spread across our nation, and festivals and concerts were cancelled one-by-one. This gastronomic darling lost its customers overnight along with so many others, but they responded. There were many in need all around them and numerous ways they could pivot.
We met up with Loni So and her team at a Hot Meal distribution site they had set up last week to catch up with her and her team. Below is our conversation.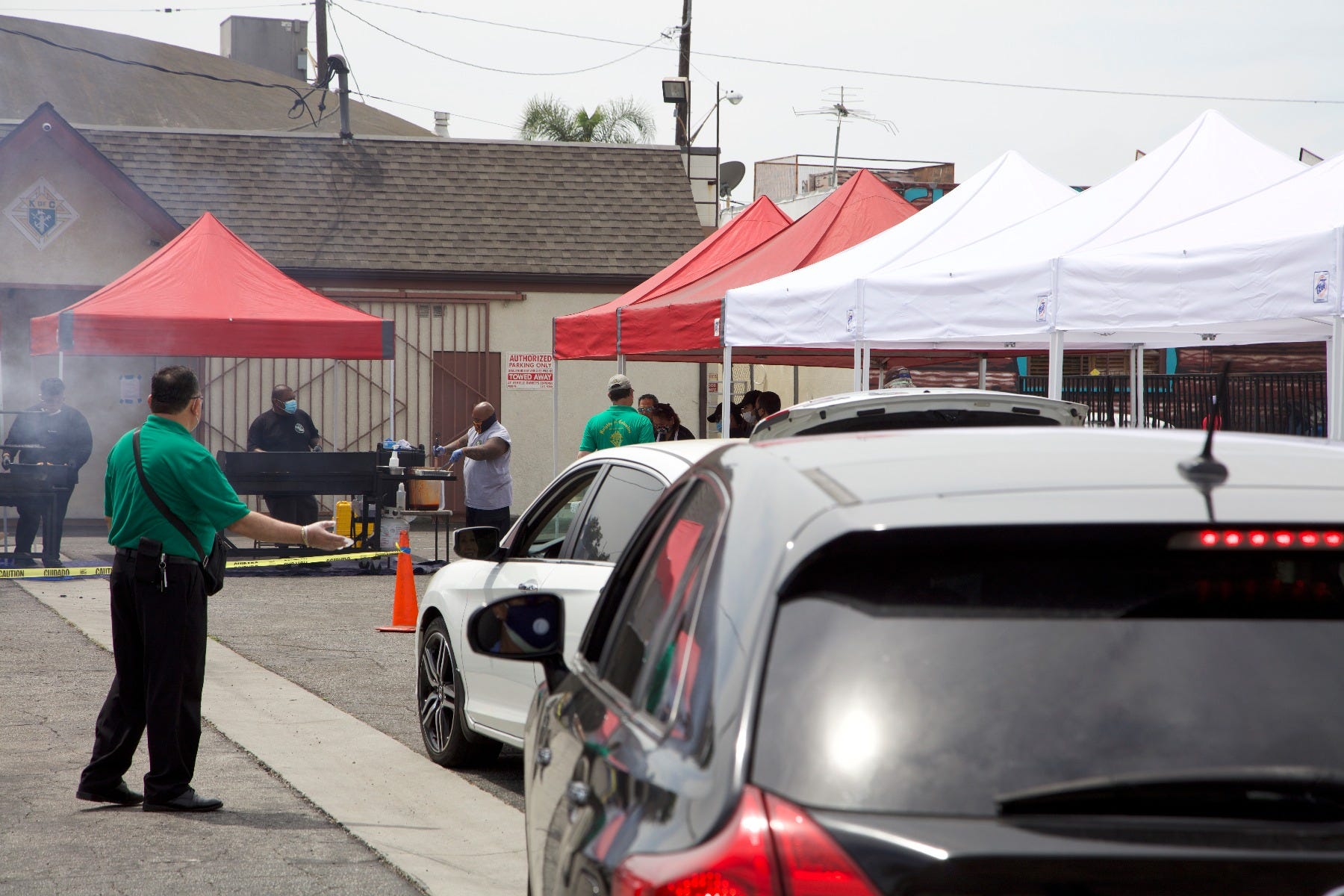 E-Z UP: Hi Loni, first off tell us what you and Lobsterdamus are doing here today and over the last few weeks?
LONI: Right now, we're here at St. Bernard Church and School [in Bellflower, CA], giving away hot meals – Filipino grilled chicken, rice and vegetables – to the underprivileged, homeless and anyone who's been affected by Covid-19. We've done a few of these events over the last couple weeks.
E-Z UP: What inspired you to do this and to respond like this within the community?
LONI: We chose this spot specifically because two of my business partners kids, and my son went to school here. We've always been active in the community, we normally donate food to the shelters but right now, since we're not so busy, we decided to do this ourselves and to cook and give out the hot meals. We received donations from our sponsors and our vendors. E-Z UP was so generous to donate a few shelters and some sidewalls.
E-Z UP: What are some of the challenges facing small businesses during this pandemic?
LONI: We usually rely on outdoor events where people line up and buy our food, but what we have to do right now is find the customers. As we know, all the restaurants are closed, we've been shut down for almost two months now, so it's really been challenging, sales are down 90%. We've had to change our business model – most restaurants have had to change their model to take-out only. Right now, we're just doing a lot of delivery, take-out and online orders.
E-Z UP: How long have you been an E-Z UP customer?
LONI: Since day one, we've been an E-Z UP customer. We use branded items from you, branded canopies, table covers, railskirts and sidewalls.
E-Z UP: Last question, do you have any tips that you can offer other businesses like yourself who are trying to survive right now?
LONI: Don't give up, there's help from the government. We got denied a couple of times, keep trying. Just be open, don't be stuck with your old business model. Try different things.
So far, Lobsterdamus has served nearly one thousand hot meals and is continuing "The Lobsterdamus Initiative" scheduling distributions around Southern California. For more information go to their website, https://www.lobsterdamus.com/
You can get information about E-Z UP's Small Business Restart Program at https://www.ezup.com/small-business-support-program or by calling (855) 719-3987