E-Z UP international
the offical field branding partner of girls academy
GA +
E-Z UP
We are excited and honored to begin our partnership with the Girls Academy, and are especially proud to support this elite group of female soccer athletes. The E-Z UP brand represents the premium quality required by all Girls Academy clubs, and we strive to excel for every coach, player, and staff member aligned with this amazing organization.

-Leo Pais, Chief Executive Officer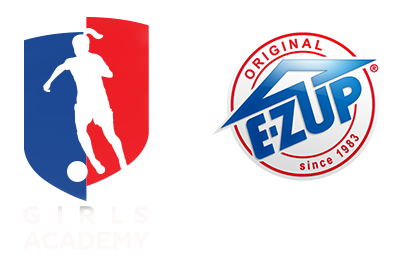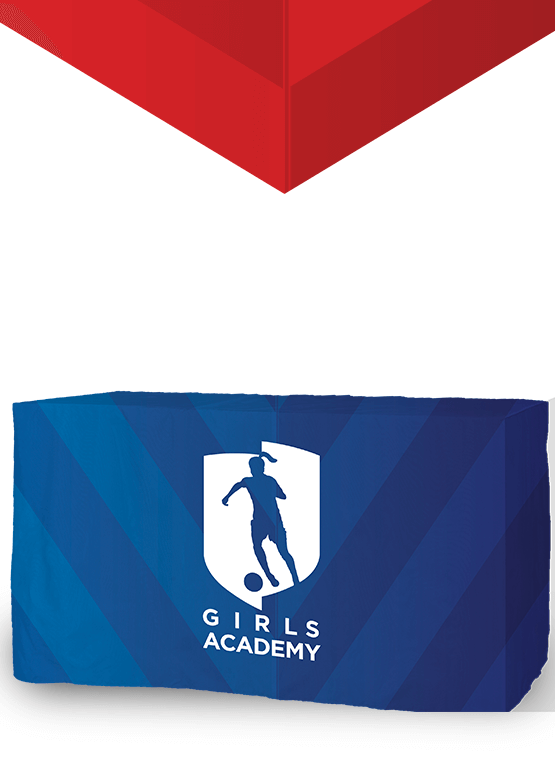 Table Covers
High-Resolution Digitally Printed Graphics On All 4 Sides
Table Covers gives you instant branding while covering your materials stowed beneath the table. Using the same fabric and graphic capabilities as your E-Z UP® portable shelter, you will match perfectly to your Instant Shelter® ensemble.
Roll Up Banner
Single-Sided with High-Resolution Digitally Printed Graphics
Bring a sleek look and visibility to your space at games, team events, recruiting events, and more. The banner features a compact, portable design as well as increased base stability and is made with our curl-free UltraVinyl™ material.
Contact Us For Orders & Inquiries
Call
Mon-Fri / 7:00am–4:30pm PDT
Chat
Chat Now
Mon-Fri / 7:00am–4:30pm PDT
We take your privacy seriously. To learn more about how we handle your personal information, please read our Privacy Policy.