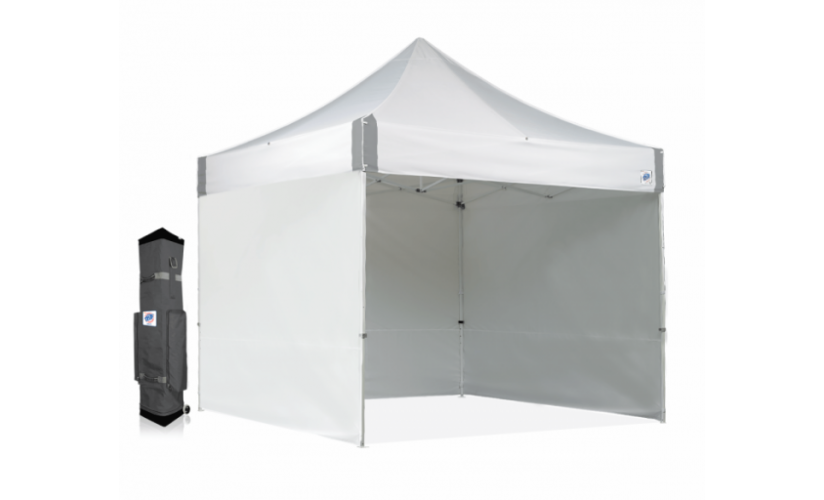 Trade Show Exhibiting Do's and Don'ts
Trade shows have long been an effective way to find leads and get the word out about your business. As the economy reopens in 2021, it's an excellent time to have a trade show business solution in place. As we still need to be concerned about public safety and social distancing, it's important to have proper safety measures in place.
Let's look at some important do's and don'ts of a trade show setup to keep in mind for the coming year.
The Do's of A Trade Show
Know What to Expect
Do your research. Learn as much as you can about the trade show venue. How many vendors and attendees does it typically attract? You should have a basic familiarity with the logistics of loading and unloading your accessories and where you'll be setting up. This lets you and your staff have a smoother experience when you get there.
Promote Safety and Social Distancing
Make sure you keep social distancing and other safety measures in mind.
Create sufficient spacing. If you have chairs around a table, for example, don't put them too close together. Don't let your area get too crowded. Have signs reminding people to stay at least six feet apart.

E-Z Up

offers numerous products that help with spacing.

Keep your site clean. This is always good advice, but especially relevant now. Wipe down your tables and products frequently.

Create a sanitizing area. Have hand sanitizer available.

Follow local regulations depending on where the trade show is located.
Have the Right Products and Accessories
Make sure you arrive fully prepared. The following items will help you attract attention and also help with social distancing guidelines.
Share Information in Many Ways
The whole point of a trade show is to connect with new prospects and customers. You have a limited amount of time to capture people's attention. Providing them with something to take away makes it more likely you'll be able to follow up with them later.
Brochures and Pamphlets

Business Cards

Product Samples

Promotional Products
Don'ts to Avoid
Here are some caveats to avoid for trade shows.
Not Promoting Ahead of Time
While you can get plenty of spontaneous traffic at a trade show, it's also good to prepare and give your customers and leads a heads-up that you'll be there. Pre-marketing a trade show can take many forms, such as:
Social media — Post about the event and let people know where you'll be.

Email — Send out messages and discuss the event.

Direct mail — Send out postcards or brochures that mention the trade show.

Ads — You may want to invest in online or offline advertising for the trade show.
Not Preparing for the Right Trade Show
If you fail to consider the size and scale of the trade show, you risk either having displays and props that are insufficient or excessive. You want to prepare your tradeshow space with proper shelter tents and customized banners and flags to promote the booth.
Ignoring Social Distancing Guidelines
While restrictions are loosening, things still aren't entirely back to normal. When you set up at a trade show, you naturally want as much traffic as possible, making it counterintuitive to enforce social distancing rules. Nevertheless, you want to make sure everyone is as safe and comfortable as possible. Make sure you train your staff to keep these guidelines in mind at all times.
Not Being Proactive About Following Up
One of the main benefits of trade shows is the chance to network and interact with new leads. Don't make the mistake of waiting for people to contact you. You should capture people's contact information and ask them how they preferred to be contacted.
Make the Most of Trade Shows in 2021
Now that trade shows are returning make sure you prepare to get the best possible results. Do your research and set up a winning trade show tent suitable for reaching your customers. Part of preparation is having the right tools and accessories to set up and create a professional appearance. E-Z Up has shelters, business solution tents, and all the accessories to help you stand out and get more traffic at trade shows. To learn more, contact us.