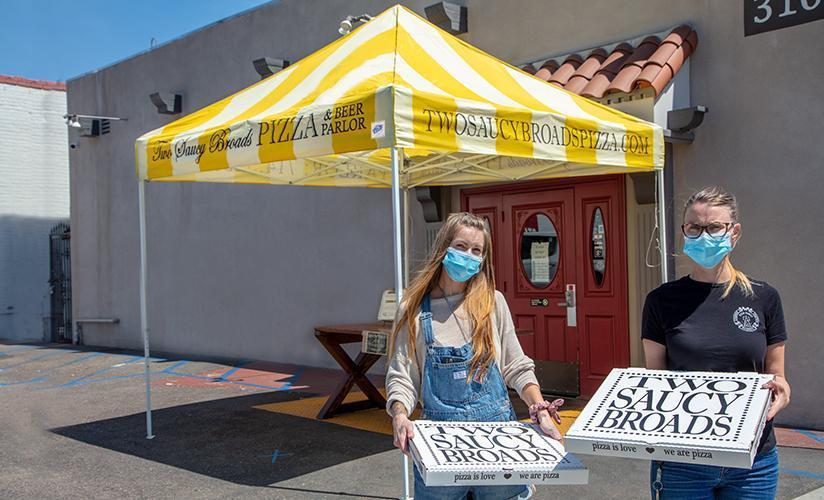 Co-owners and sisters Jennifer Nap and Kathryn Nap of Two Saucy Broads Pizza and Beer Parlor haven't had the opportunity to operate much of a "parlor" for several months now. June marks their pizzeria's nine-year anniversary, so they may have survived the "seven-year itch", but that was nothing compared to the challenges 2020 brought small businesses. Like all restaurants over the last few months, they've had to close the dining room, but luckily pizza and delivery are a natural combination. Plenty of businesses would have stopped there, right? But this joint was aptly named by and for it's co-founders, and so the "Two Saucy Broads" were proactive from day one with new menu items, aggressive digital strategy, and curbside pickup under their full-bleed, digitally printed E-Z UP® shelter which started going up out front every day.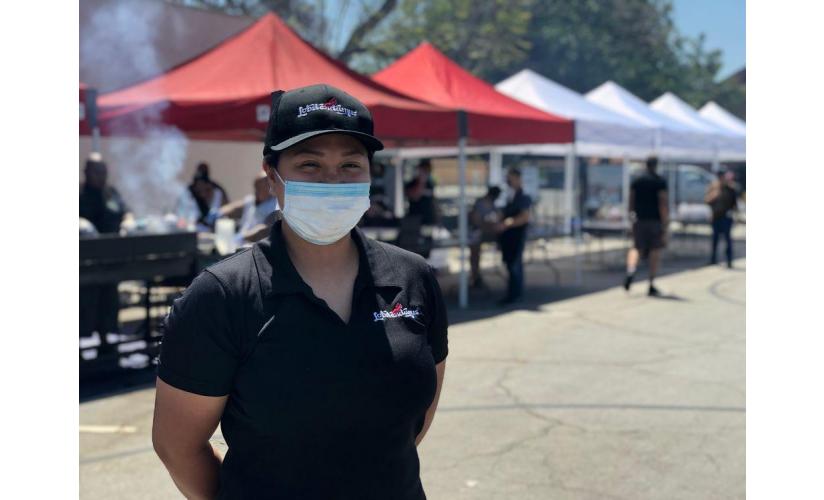 Lobsterdamus, a Southern California based pop-up restaurant started in 2014 and quickly became a favorite among those exploring the exploding culinary scene of Los Angeles. Regulars quickly got used to passersby asking if they could IG photos of a stranger's dinner, all too often the sizzling "Lobster Nest", easily their most popular dish – mesquite grilled Maine Lobster over a bed of garlic noodles.
There were many reasons for the founders of Lobsterdamus to be optimistic. That was until the coronavirus began to spread across our nation, and festivals and concerts were cancelled one-by-one. This gastronomic darling lost its customers overnight along with so many others, but they responded. There were many in need all around them and numerous ways they could pivot.