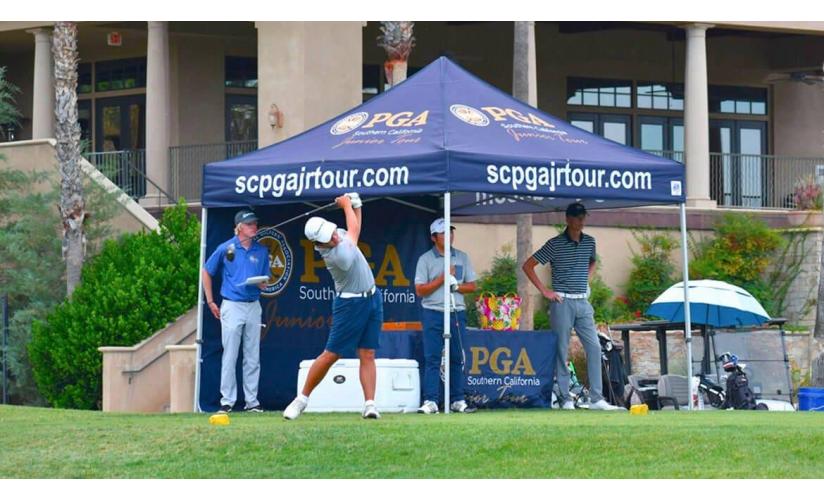 Let E-Z UP® Keep You Cool With Our Pop-up Shade Tents
Summer is the time for fun. Unfortunately, it is also the time for temperatures to skyrocket. Don't let the summer heat stop you from having the summer of your dreams. Check out pop-up shade tents by E-Z UP® and see how they can help you this summer.
Benefits of Tents
A heatwave seems to be hitting everywhere this summer season, making it more critical than ever to stay out of the sun and stay cool. Pop-Up shade tents are the easiest way to do this without having to sacrifice all your fun summer activities. They are simple to set up, easy to transport, compact and have additional sidewalls added to provide more shade.
Types of Pop-Ups
E-Z UP® has a variety of pop-up tents that are sure to meet your needs. Some of their shelter options include Vantage, Dome, Vista, Eclipse, Pyramid, Endeavor, Enterprise, Hub, and Sprint. One of these pop-up tents is sure to meet your needs. Below, you will find examples of different summer activities and what tent would work best for you.
Barbecue
One fun summer activity is hosting a barbecue. When the summer sun is beating down on you, it can put a slight damper on the fun. The Endeavor is a great pop-up shade tent for your barbecue. It is 10' X 20', so many of your guests will be able to be seated underneath. It is the strongest, most durable, and most reliable pop-up shade tent in the world. It provides 200 square feet of shaded area that will protect you from the sun or rain.
You can adjust the height five different ways by using the Toggle Leg Adjustment. The reinforced fabric top corners will make it last longer than other tents. In addition, it is made of aluminum which means it is lighter, and it has an eight-sided design to boost its strength.
Camping
Another popular summer activity is going camping. When you go camping, you need protection from the elements and critters at the campsite. For your sleeping tent, you should consider the Wedge Beach and Sport Tent.
This tent is lightweight, compact, and can be set up almost instantly. All you have to do is pull the Auto-Hub lock system. It only weighs four pounds, which means it is easy to take with you anywhere. In addition, the tent comes with roll-up windows, so if you want a breeze to come through the tent, all you have to do is pull them up. It also has a UV coating that blocks 99% of harmful rays from the sun.
Additional Features:
Measures 95" X 51" X 52"

Interior storage pocket

Sand pockets that add stability
While you are camping, you may also want some protection from the sun or rain while hanging out during the day. The Dome Shelter is a great choice to meet these needs. This tent merges quality with styling and is the smart shade solution for your campsite.
Features:
10' X 10' with a high-strength steel frame

Six colors available

Lightweight support rods provide maximum headroom

Increased stability in windy conditions

Meets fire-resistance requirements

Comes with a spoke kit to secure shelter to the ground.
Beach Days
This summer, you may find yourself at the beach. It can be very easy to overheat while at the beach, so it is essential to ensure you stay safe while at the beach.
The Vantage Shelter is small but mighty. It is perfect for popping up at the beach to provide some shade for you and your family. This instant shelter offers 100 square feet of a shaded area.
Features:
Pull Pin Slider to lock and release

Washers for increased stability

Comes with the option of adding printed graphics

Comes with a convenient roller bag and stakes
If you want some protection on the side of your tent, you can grab a recreational sidewall. These sidewalls come in five different colors and can block off one or more sides of your pop-up shade tent. Quickly attach to the tent via Truss Clips for the ultimate protection from the heat.
Backyard Parties
Finally, you may also consider having a party in your backyard. Depending on the shade level of your home, you will likely need a pop-up shade tent to help keep your party guests cool. The Pyramid Shelter can help you out.
This shelter comes with options of six colors and has upgraded stylizing. It will give you 100 square feet of shaded area and comes with the Auto-Slider pull-pin and the Toggle Leg Adjustment to make the use of the tent easier.
Why E-Z UP®?
E-Z UP® is a leader in the industry, so we know what it takes to create easy-to-use instant solutions that keep innovation and quality in mind. Our attention to detail, exceptional service, and custom in-house printing make our products highly trusted. Even Fortune 500 companies use them!
Our award-winning, in-house printing has made us a leader in Digital Printing Excellence. We have won the SGIA Golden Image Award seven years in a row. We can print whatever design you need for your tent.
We offer a 100% satisfaction guarantee and provide free replacement parts for one year on all professional products. We also provide free artwork prep services and unlimited proofs.
We are also known for our speed. We offer premium printing in premiere time. So, we can have your fully customized product in 24-48 hours.
At E-Z UP®, we offer a wide variety of pop-up shade tents, and we know we have something that will work for you. So next time you are thinking about heading to the beach or having a campout, barbecue, or backyard party, contact us. We would be happy to work with you to find the best tent for your needs.